Freaky Shoes Online Customized Shoes
Freaky Shoes is the ultimate solution to solving all your shoe and sneaker design problems. Our exceptional tool to design and customize your own shoe brands online enables you to bring out your most creative side.
Just pour it all on to your favorite footwear kinds, be it sneakers, sandals, or any type of shoes you like. Designing your own custom shoes online might seem like such a demanding task in writing, but it is hardly true.
You will soon realize how stress-free and easy it is when you actually begin to design and customize one of your own. With a few clicks of a button, you can choose your very own color schemes, style, material, and patterns that you deem best.
And this is not just where it ends! When we talk about customization, we mean it from every aspect. Our customers can customize their shoes to their liking. This means you can even add a more personalized touch to your shoes by including your nickname or initials beside the logo.
Design and Create Your Own Custom-Made Shoes
This complete guide is for all the shoe enthusiasts on the lookout for a good, reliable, and trustworthy site to get custom-designed shoes. Our job at Freaky Shoes is to turn your wildest imaginations and dreamy designs into reality.
From sneakers to pumps, slippers to sandals, boots to sliders, and practically all kinds of footwear, we offer an assortment of designs and patterns to choose from. Our platform gives you a fantastic chance to experiment with different colors and mix and match a variety of fabrics till the point you finally create a custom design shoe of your liking.
A newly bought pair of kicks can grab everybody's attention towards you. But, walking around wearing a customized pair of shoes is a sure-fire technique to make yourself stand out from everybody. We ensure to deliver you the best custom shoes to flaunt your new style out in public.
The industry and market for custom shoes are rapidly advancing. In an attempt to take over the market, rival companies are in the race to satisfy customer desires and needs in terms of shoe fit, comfort, and style. Freaky Shoes has organized and built a state of the art system that takes care of the following aspects:
Incorporating quick changes in design
Creating massive online variations in design
Adopting the principles of mass customization to mitigate costs
Our most important area of focus in shoe customization is designing a customized shoe with seamless fitting. Our job is to beautify your plain white shoes into something more trendy and classy. The Freaky shoe team is happy to design shoes, be it new or redesigning old ones. Our exceptional program entails using high technology that enables you to create and personalize your boots into something as individual as yourself and buy them exclusively for yourself.
Hot Sellers
Men Custom High Top Canvas Shoes
$99.95
SELECT & CUSTOMIZE
Women Custom High Top Canvas Shoes
$99.95
SELECT & CUSTOMIZE
Unisex Custom Low Top Leather Sneakers
Non-marking rubber outsole for traction and durability
SELECT & CUSTOMIZE
Unisex Custom Basketball Sneakers
Custom basketball traction pattern ensures grip on any surface.
SELECT & CUSTOMIZE
Unisex Custom Bounce Mesh Knit Sneakers
Lightweight construction with breathable mesh fabric for max comfort
SELECT & CUSTOMIZE
Make Your Own Custom Shoes
A few years back, custom shoes were not as common and readily available to everybody. In fact, they were meant to be designed for the extremely wealthy and well pricey too. Custom made shoes were exclusively limited to hand-crafted and leather-textured formal dress shoes.
Freaky Shoes has revolutionized the shoe industry's dynamics, making it possible for our beloved customers to get basically any kind of custom-shoe made. Our custom-designed shoes are classy, appealing, high-quality, and easily affordable and accessible for all. So, the answer to your question for can you have your shoes customized is Yes!
If you are on the lookout for making your own custom shoes, you have our back. Freaky Shoes gives you an incredible privilege and chance to create, modify, customize, and design or redesign your sneakers, shoes, sandals, and sliders, however, you like.
From the teeniest tiniest details to the most noticeable aspects, your custom shoe will turn out to be precisely the way you had pictured in your mind. Moreover, the best part is that you can simply alter your design even if you disapprove of the final look.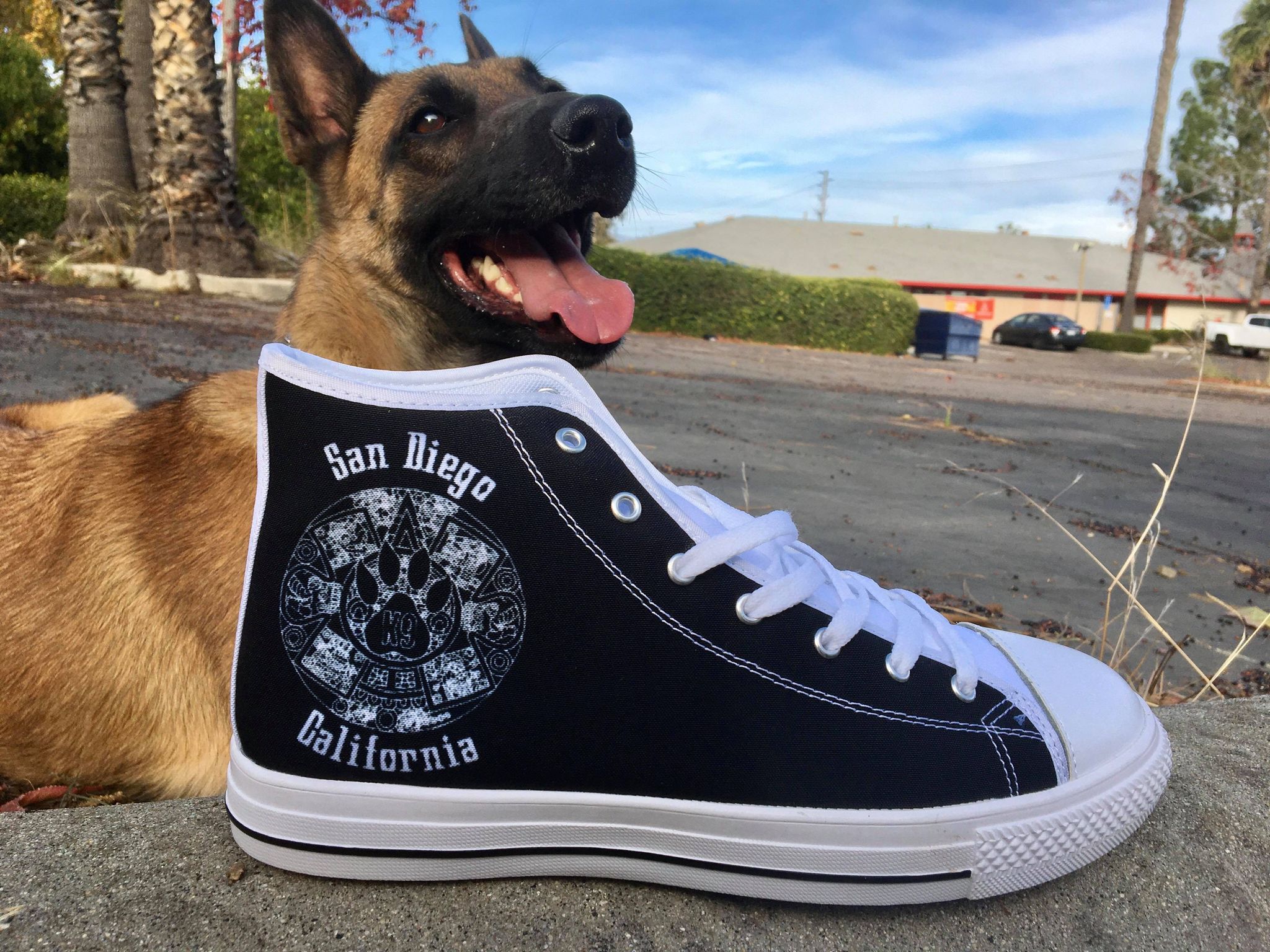 Custom Shoes - Customize Your Very Own Shoes Online at Freaky Shoes
Haven't we all faced a moment seeing a pair of shoes and contemplating, "What a gorgeous design… if only these heels were available in a smaller size," or "I wish they were a shade darker?" Well, our rule book suggests it is time to play by your own rules. 2021 is all about conforming to changes, and we recommend you to up your shoe game and show everyone how it is done.
The modern world is all about making your striking personality shine, finding the perfect shoe size, and finding that mind boggling shade of purple or blue that you have been wanting.
This is why custom shoes are gradually becoming ingrained in our daily lives, and there is a good enough reason for it.
SELECT & CUSTOMIZE
MEN COLLECTION
Select & Customize
WOMEN COLLECTION
Select & Customize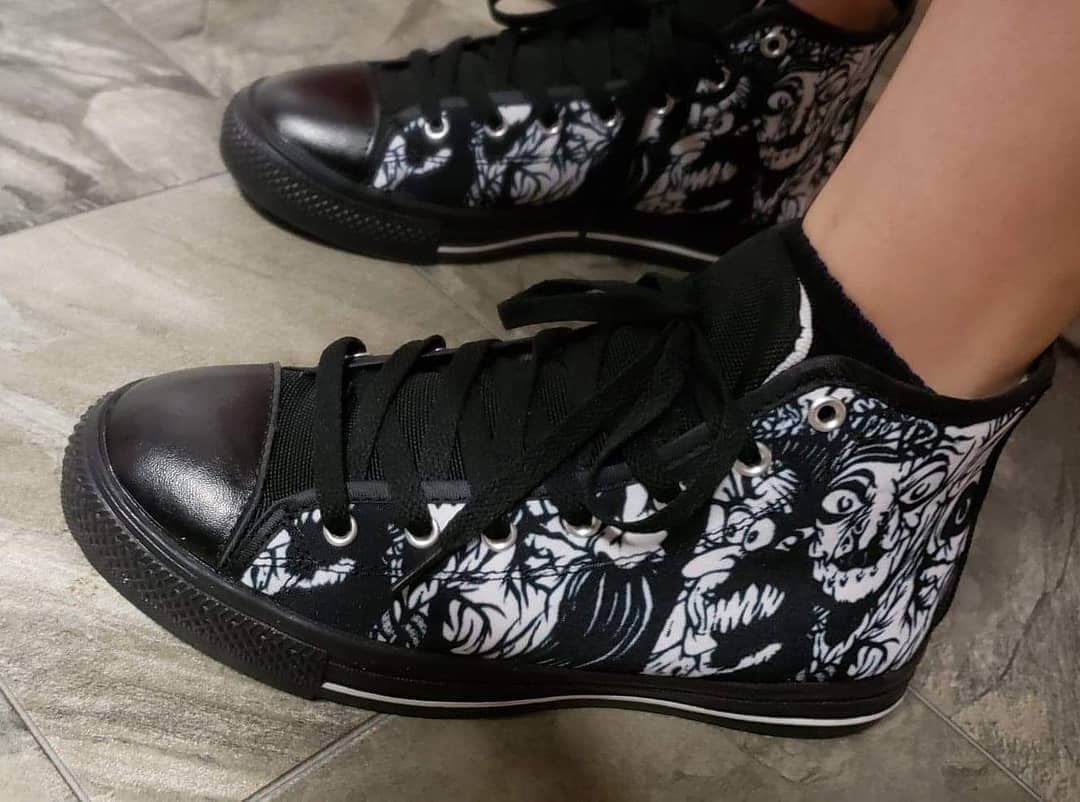 Get On-Point Custom-Designed Shoes and Sneakers
Your personalized shoes will look and appear precisely the same way you had pictured in your mind and wanted them to look. The most noticeable design to the most intricate details will be a replica of your design. But do not worry. Even if you dislike anything or are not satisfied with the model you have selected, Freaky Shoes gives you the privilege to change and recreate it.
Freaky Shoes Custom Shoes for Everyone
Freaky Shoes cares about everyone and is there to fulfill all your shoe needs. This means that you can create and design custom shoes for women, men, and kids through our platform in a vast assortment of colors and innovative designs. Our team works hard and smart in assembling your imaginative designs and creativity to produce the ultimate custom-designed shoes.
It appeared that customizing shoes was an innovation mainly suitable and available for men who look for athletic shoes and sneakers for some time. This is so because custom-designing shoes and sandals for women can be incredibly challenging due to their varying designs and color schemes.
Nonetheless, we at Freaky Shoes take great pride in accomplishing a milestone in designing and creating custom shoes for women, and men stretching from high-tops, low-tops, sports shoes, etc. Select & Customize Now!
Subscribe to our newsletter
Promotions, product updates, and best offers. Directly to your inbox.